Ryan Kelly
Producer & Engineer
After moving to NJ he began working at Legacy Recording Studios in Manhattan. Working his way up from studio runner, he had a chance to learn from some of the greatest producers and artists in a classic studio setting. Working there introduced him to a wide range of genre's and production styles. It is far more common for him to track a rock album, mix a rap single and then jump into a film score than it is to stay with one genre for too long.
This back and forth has allowed him to take approaches from each style and artist and try it out in a different setting. It can be incredibly useful for Rock artists who want to add a string section or Orchestral groups experimenting with electronics and layering to have an engineer who knows how to deal with syncing LFO's as well as choosing the right room and mics for a Decca tree setup.
In addition to his studio work, Ryan has close to a decade of experience in live sound production. A member of the Philip Glass Ensemble since 2012 he has toured productions include pieces by Paul Simon, Lenny Kravitz, Solange, Nico Muhly, Son Lux, Our Native Daughters and many more.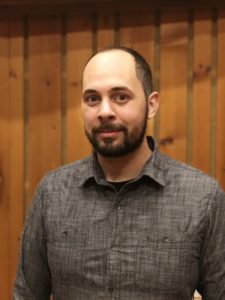 Dan McLoughlin
Composer & Producer
Dan has been in the music business for over twenty years and holds degrees in music and sound recording from Fredonia School of Music. He began his producing career in Woodstock, NY at the world famous Dreamland Recording Studio, where he worked with Joe Jackson, Dinosaur Jr, The Mighty Mighty Bosstones and the Breeders, to name just a few.
In 1995, Dan made a leap from behind the console and onto center stage as a founding member of The Push Stars. Signed to Capitol Records in 1996, The Push Stars enjoyed a career spanning over 12 years with songs in several major motion pictures and TV shows.
Having been on both sides of the console, he understands how important the creative environment is to an artist and brings a laid back vibe to any session while making the most of studio time. Above all, Dan loves creating timeless music one project at a time.